Call for abstracts is open!
4–8 September 2023, Eurac Earth Observations Institute, Bolzano (Italy)
Connecting open
EO solutions to boost
European and global goals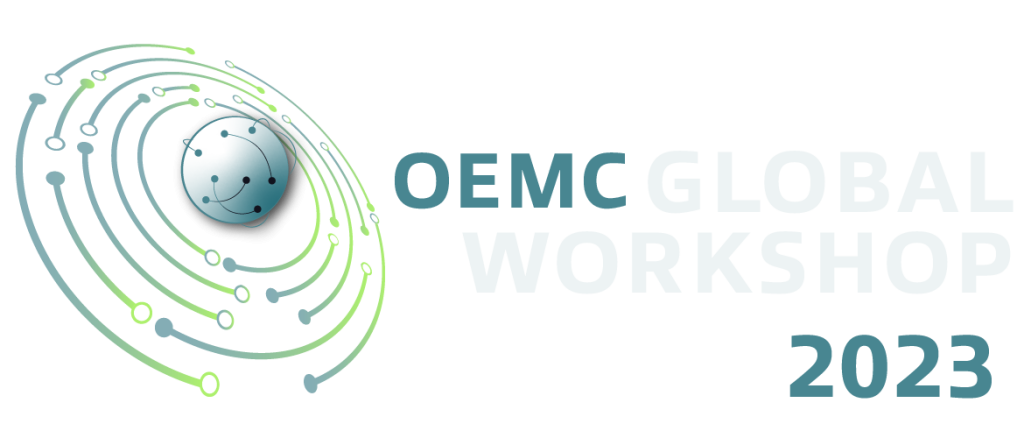 About the event
The Open-Earth Monitor Global Workshop 2023
Organized by OpenGeoHub foundation in collaboration with Eurac Research, the Open-Earth-Monitor Global Workshop 2023 will bring together European and global actors in the field of open-source Earth Observation applications in policy, business, research and for society.
This international event will connect project partners, including data and environmental researchers, public and private sector developers, EU decision- and policymakers, representatives from global institutions, the business sector and civil society to discuss and test solutions to the greatest challenges in geospatial applications.

Through five days featuring international keynote speakers, scientific presentations, discussions, and demonstrative workshops, the participants of the OEMC Global Workshop 2023 will explore valuable opportunities and establish tangible collaborations to improve geospatial research and application products in open-source.
Theme of the workshop 2023
Open Earth Observation and Machine Learning technology to support the European Green Deal
Earth Observations and geospatial data —and their derived information— play crucial roles in monitoring regional, national and global environmental and climate targets proposed by the ambitious European Green Deal. Practitioners and decision-makers are therefore in need of accessible, science-based tools for timely and informed decisions as well as for long-term planning, progress tracking and transparent evaluation processes.

Open-Earth-Monitor project's main aim is to directly support the implementation of the European Green Deal, and the European Digital Transition, the EuroGEO (Europe's part of the Group on Earth Observations) and overall the United Nations Sustainable Development Goals (SDGs). How? By producing and integrating a range of open-source, data-based and user-friendly tools to monitor European and global environmental trends, and for ecosystem services accounting in constant collaboration with user communities.

Follow the updates of the event
Stay current with the latest news and updates from the Open-Earth-Monitor project.
In addition, we'll inform you about our many upcoming online and in-person events including the Global Workshop 2023.
Specific workshop objectives
If you have developed (or are in the process of developing) a free and open-source project and/or product related to EO and other geospatial technologies that could support decision-making and the achievement of the EU Green Deal, or are part of a similar project, we invite you to participate by sending your proposal for a workshop. This will be an occasion to present, discuss and gather feedback directly from potential users of your products, making tools and data more accessible and usable.

Deadline: 1 February 2023
Oral presentations and posters
The Open-Earth-Monitor Global Workshop 2023 aims to become one of the flagship events for the open-source geospatial community in Europe. While the focus of the workshops is open-source software and methods in support of European policies and decision-making, we wish to provide a stage to a broader variety of knowledge and experiences, where new methods, tools and approaches are shared and novel collaborations are established.
Some of the expected topics will be the research and application of geospatial technologies in various fields including governance, industries and in the public sector. We will focus also on the role of user communities and businesses in research and advancements in the open-source EO and Machine Learning technologies to achieve both digital and green transitions.
Deadline: 1 March 2023
NOV 2022
CALL FOR ABSTRACTS OPENS
01 FEB 2023
WORKSHOP PROPOSALS CLOSE
01 MAR 2023
ABSTRACT SUBMISSIONS CLOSE
01 APR 2023
REVIEW PROCESS CLOSES / INVITATION LETTERS SENT
The fees cover the costs of facilities, lunches, coffee breaks and social events and are on a cost-recovery basis. No profits are made from organizing this event; there are no additional overheads charged to participants.
Early bird
€
350
Deadline: 31st of May 2023
Regular
€
480
Opens: 1st of June 2023
Virtual fee
€
110
Opens: 1st of June 2023
Participation to online discussions
On-site
€
550
Opens: 4th of September 2023
Registrations will open on April 1st, 2023.
Venue
Eurac Research
Institute for Earth Observation
Bozen-Bolzano, Südtirol, Italy
Venue – Institute for Earth Observation
Viale Druso 1
meeting@eurac.edu
19 July 2022, Wageningen (Netherlands)
Open-Earth-Monitor Public Workshop 2022
The role of EO in support of the Green Deal ambitions can be considerable: upcoming and future observational capabilities together with state-of-the-art analytics will be important, hopefully, powered by a federated platform ecosystem and open science.

Patrick Griffiths
European Space Agency
It's one thing to just track project impact over time, but preferably what you have is data that you can use to drive impact. Dagmar Mooij Program Manager at IDH,the Sustainable Trade Initiative
The Open-Earth-Monitor project aims to build a F.A.I.R.-compliant cyberinfrastructure to accelerate the uptake of environmental information and help build user communities at European and global levels.
Funded by the Horizon-Europe programme of the European Commission, a consortium of 23 partners led by the OpenGeoHub foundation will provide operational solutions and decision-making tools for European and global initiatives such as DestinE, Digital Twin Initiative, Fit for 55, UN sustainable development goals and more.
Key project deliverables and components of the cyberinfrastructure are: